£9
(+booking & transaction fees)
I Like Trains tickets

Hare & Hounds, Birmingham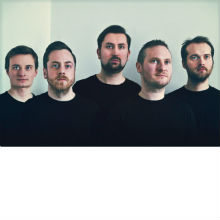 I Like Trains tickets are on sale now!!

2012 saw I Like Trains return with their critically acclaimed third full length record, 'The Shallows', a document of their love/hate relationship with a modern world obsessed with technological advance. They have flourished within Leeds' fertile music scene since their inception in 2004 and have seen their intelligent, thought-provoking and quintessentially British world embraced by a growing following the world over. Each release has seen the band's reputation as a formidable live act grow. They have toured extensively in the UK, Europe, Russia and the USA and supported the likes of Sisters of Mercy, British Sea Power and Editors.

To coincide with their October tour, I Like Trains will be releasing a brand new EP entitled 'Beacons'. The EP will feature the track 'Beacons', taken from their critically acclaimed third album 'The Shallows' plus 3 brand new tracks.