£20
(+booking & transaction fees)
Swans tickets

HMV Institute, Birmingham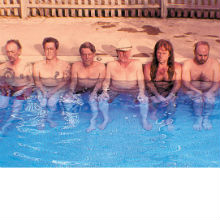 Swans tickets are on sale now!!

Swans are an influential American post-punk band initially active from 1982 to 1997, led by singer, songwriter and multi-instrumentalist Michael Gira. The band was one of the few groups to emerge from the early 1980s New York No Wave scene and stay intact into the next decade. Formed by Gira in 1982, Swans employed a shifting lineup of musicians until their dissolution in 1997.

After years of pursuing Angels of Light and recording and producing a diverse roster of artists for his Young God label, Michael Gira decided to reconvene his legendary group in 2010 to release the much-acclaimed 'My Father Will Guide Me Up a Rope to the Sky', followed by 2012′s brand new album 'The Seer'.