Prices from £41 - £72
(incl admin fee)
Freestyle £119 (incl admin fee)
(+ £2.50 fulfilment fee)
Rihanna tickets

LG Arena
Please note there is a limit of 8 tickets per person for this event.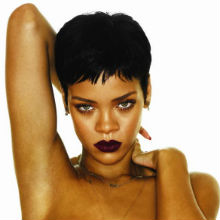 Rihanna tickets are on sale now!!

Worldwide superstar Rihanna - the "#1 Person On Facebook" with over 61.7 million Likes – is bringing her DIAMONDS WORLD TOUR to Europe in 2013, arriving at the LG Arena, Birmingham on 17 June. 

Rihanna is currently dominating global charts with "Diamonds," the fastest-rising single of her career to date, and the first single from UNAPOLOGETIC, her upcoming 7th studio album for Island Def Jam in just seven years - arriving in stores worldwide on Monday, November 19th. 

"Diamonds" has rocketed to #5 on the Hot 100, Rihanna's 23rd Top 10 hit on the chart.  "Diamonds" debuted four weeks ago with #1 postings at iTunes in 27 countries, and Top 5 iTunes in 55 countries.

The recipient of six Grammy Awards® and seven Billboard Music Awards, Rihanna has sold over 37 million albums and 146 million digital tracks worldwide, and currently holds the record as the top-selling digital artist of all time.  Forbes named Rihanna the world's #1 social media star with over 2.9 billion views on YouTube/VEVO, the most ever for any female artist, over 62.5 million Facebook fans, and over 26.5 million Twitter followers.  In addition to her 11 Hot 100 #1 singles and overall 22 Top 10 singles, she also has 18 #1 singles on the Billboard Dance Club Song Charts.